Mathias Göbel, Madrid, 20151214
CC-BY-4.0
Definition VRE
A virtual research environment is a platform which allows

multiple researchers in different locations

to work together in real time without restrictions. In terms of content, virtual research environments potentially support the

entire research process

– from the collection, discussion and further processing of

data

right through to the publication of results.
http://www.allianzinitiative.de/...
Generic Workflow

Specific Workflow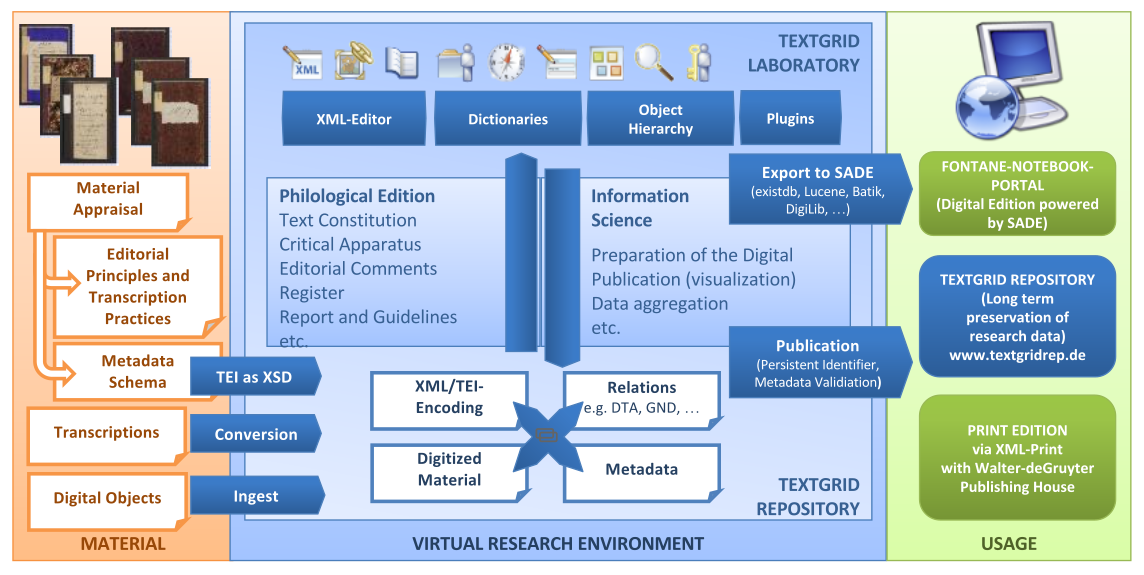 To prepare those projects generic and specific tools are available within the TextGridLab.
Generic Tools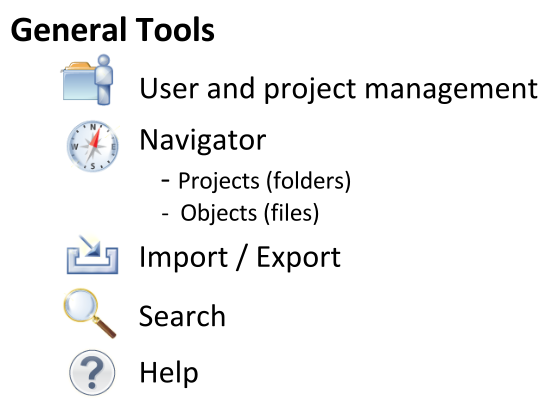 Organizational Tools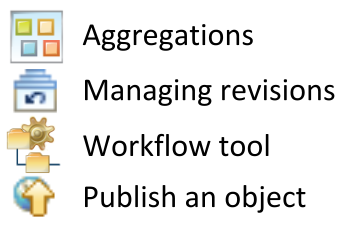 Specific Tools like the Text Image Link Editor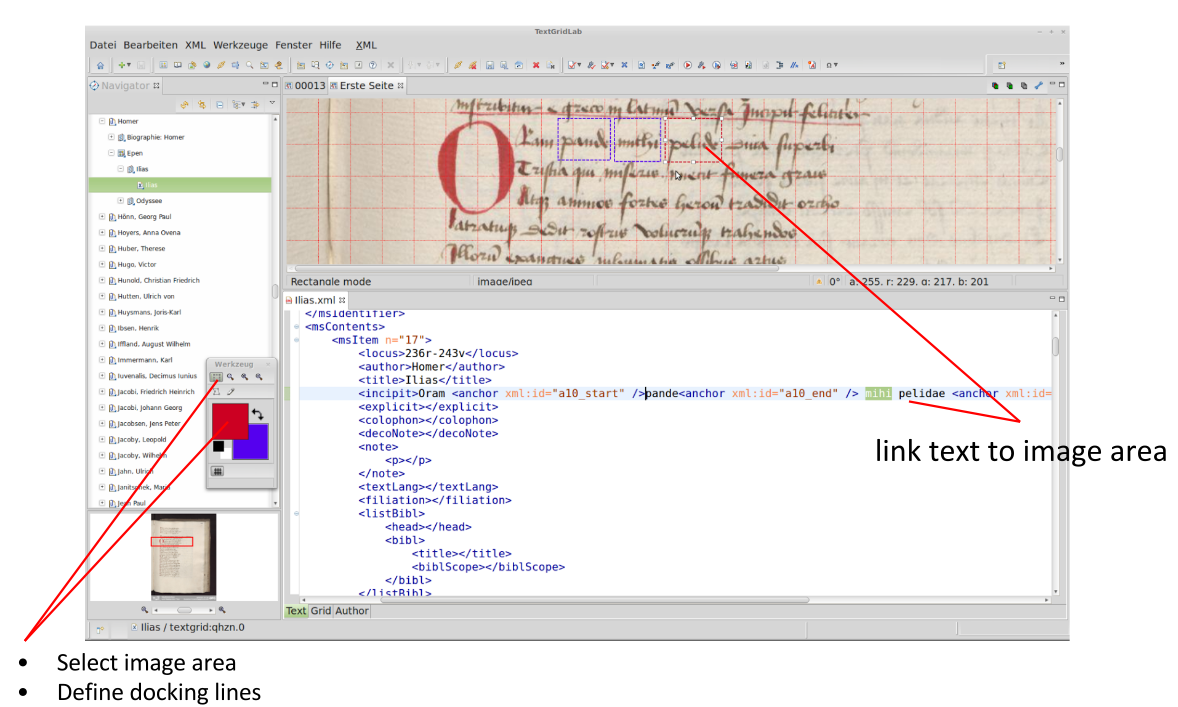 What we should learn today:
in TextGrid everything is an object
every object has an internal URI
Objects
Items are the simplest, but also most common entities in TextGrid. An Item may be a page scan or a chapter of an edition in the form of an XML document.
https://wiki.de.dariah.eu/display/TextGrid/Items
typical items
XML document
image
types of "folders"
aggregation
collection
edition
RBAC
role based access control
observer
editor
authority to delete
manager